Car insurance is not an alien term for you if you own and drive a car on regular basis in India. When you purchased your car, your car dealer had also sold you the car insurance cover. You didn't spare a thought about purchasing the motor insurance policy for the first time as you didn't have to. It is only when the time for car insurance renewal nears you need to analyze your requirements and renew car insurance plan accordingly.
Even though, the process of car insurance renewal seems intimidating for some, it is neither complex nor troublesome if you are aware of the right ways of going about it. In fact car insurance renewal has become a breeze with the advent of online car insurance policies. Since car insurance renewal is an yearly affair, every year you get the chance to change, upgrade your existing cover. Here are some effective tips to make the seemingly arduous task to renew car insurance effortless.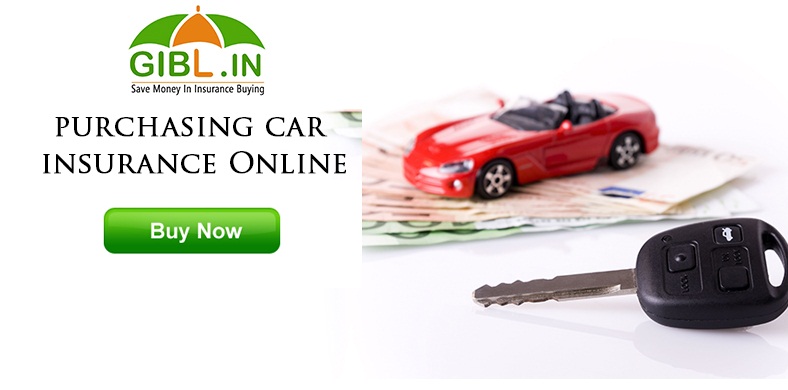 Opt for Car Insurance Online Renewal
With the widespread use of internet and new-age tech savvy car-owners, online car insurance has gained a lot of impetus in India over the last decade. Most car insurance companies have come up with their own portals and the profusion of online insurance comparison portals have not only made the job of searching, comparing, buying and renewing insurance lot easier but also have left car-owners spoilt for choice. The reasons behind increasing popularity of car insurance online renewal is it takes less time and doesn't require lengthy, tiring paperwork. All you need to do is to enter your previous car insurance policy details in the portal and compare a list of car insurance quotes online to pick the best online car insurance for your prized possession. Upon making payment through secured gateways, the soft copy of your new policy will be emailed to your inbox in a jiffy.
When you renew car insurance online you need to ascertain the following;
Keep the Documents Handy
You have to ensure that your documents and claim-related papers of your previous or existing auto insurance cover are in place. You need to submit these documents to your chosen car insurance company to go through your claim history and work out the premium accordingly.
Ensure that your car's vital documents such as car manufacturer's name, car model and brand details, zone or city of car's registration, address of RTO, date of first registration, etc. are safe and secure.
Provide Right Information
When you fill in the details in order to renew car insurance online you have to ascertain that all the details are correct. Do crosscheck all the provided details before submitting finally as any mistake can trigger unwanted trouble in future. You might even be accused for providing incorrect information and misleading the insurer. By keeping the original documents handy you can minimize the chance of committing mistake.
How to Renew Expired Car Insurance Plan?
If you fail to renew car insurance policy in time you have to get in touch with your insurer and arrange for an inspection as early as possible. When the survey of your vehicle gets over your car insurance renewal process will start. Usually, all car insurance companies in India offer a grace period of three months after expire of policy. If you renew the plan within that stipulated period of time you can retain the NCB that you have accumulated. And, until your car insurance renewal is not done, you should refrain from driving your car in public roads.
Renew Car Insurance Online with a Different Insurer
In case you are not happy with your existing car insurance plan and the provider you are entitled to change both. There is no compulsion to stick to one car insurance company forever and you can rightfully opt for car insurance portability on your car insurance renewal online.
The reason you want to shift from one insurer to another is you want better plan in terms of premium and coverage, benefits and better insurer in terms of services on offer and claim settlement ratio. The key to trace out the best car insurance online is online comparison.
Compare Car Insurance Online
Comparing insurance has become utterly easy as there is a plenty of online comparison website. But, you have to know which aspects are the most crucial one when it comes to comparing car insurance in India. You have to keep the cost, benefit, limitation and exclusion into account while making a detailed comparison.
Compare Car Insurance Online in Terms of Premium and Network Garage
For the same vehicle, different insurers come up with different car insurance renewal quotes. The premium depends on the benefits on offer and exclusions as well. Let's take a look at the list of 5 lowest available premium for a Hyundai Accent car on online renewal.