Owning a private vehicle in India is no longer a costly affair. The automobile market in India is now brimming with new players and already established ones. To remain standout in the cut-throat competition, all manufacturers have slashed the prices of most of their models. With the onset, reputed automakers have come up with even cheaper rates. Here is a rundown of price fall of different models of top car brands. Maruti Suzuki

Honda Cars
Renault

Source: Hindustan Times
Mahindra & Mahindra, Toyota, Ford and Tata Motors also joined on the bandwagon of decreased car prices. Apart from these most popular car manufacturers in India, many luxury carmakers such as BMW, Jaguar, Audi India and Mercedes-Benz have also cut prices of most of their variants. This price drop well and truly helped average middle-class Indians make the long-cherished dream of owning a private vehicle true. With the steady expansion of show-rooms of leading automobile houses not only in metro cities but also in the hinterland of the country coupled with easy finance options, common people now not hesitate to own a car. If you happen to be one of those who fancy buying a private vehicle, you should also consider keeping your newly purchased car comprehensively protected through car insurance in India. You need to buy car insurance online in India not only because it is a legal obligation but also to make the most of the multiple benefits it offers. An online car insurance policy with comprehensive coverage not only takes of car-owners liabilities to third parties on road but also provides protection against damages due to natural and man-made disasters and during transit. Car-owners also get personal accident coverage and get compensated in case of accidental death and disabilities due to any mishap. Armed with a comprehensive car insurance online policy, you can also keep your financial losses covered even if your insured vehicle gets stolen. Stay composed when you find your car disappeared It is natural to have your heart in your mouth the moment you see that your car is not there where you have had it parked. But, you should still try and remain composed and think rationally. The disappearance of car doesn't always mean that the car is stolen. If you parked it in a no-parking zone by mistake, it might have got towed away by the police. Likewise, you should consider all possible reasons for missing of your insured vehicle. If you finally come to the conclusion that your car is actually stolen you need to take some evasive actions. Things to do when your car gets stolen The following are the essential steps that you have to make in order to make the most of the coverage that your online car insurance policy offers.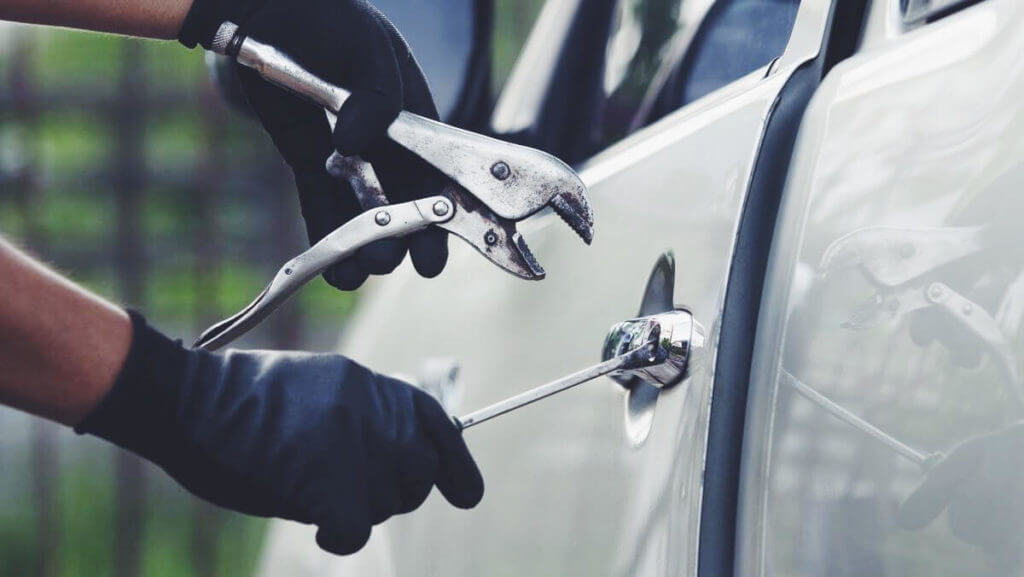 Intimate the police at the earliest The first and foremost thing that you have to do is to keep the police informed about the mishap. You need to register an FIR for the car theft. To make a valid claim on your car insurance in India, you ought to provide a copy of the FIR. Car insurance companies in India also place importance on FIR copy while processing theft claims. While filing FIR, you should also try and mention all minute details about the theft of your insured car. In case your vehicle has a GPS in place, you also have to mention that in your FIR as it would help police retrieve your car. Here is a list of most vital information that you have to include in your FIR.
Distinct features of your stolen vehicle
Color of the stolen car
Year of manufacture, make, model of the insured stolen car
Vehicle identification number of stolen vehicle
License plate number of stolen vehicle
Inform your car insurance company Once you are done with registering FIR in the nearest police station, you have to inform the provider of your car insurance online policy about the theft of your insured car. If your motor insurance in India provides comprehensive coverage, your financial losses will be paid out by the car insurer. Even if you don't a comprehensive auto insurance online plan, you should still keep your car insurance company informed. Your liability only motor insurance policy in India will safeguard you from claims from third parties due to accidents when you are not in possession of your car. The following are the information that you have to render to the insurer of your motor insurance online in India.
Details of the bank that financed your insured stolen car
Description of your stolen insured vehicle
Description of the location where the car was last parked
An exhaustive list of the items in the car before theft
The place of the vehicle where all the keys are kept
FIR copy for the theft of the insured car
It is crucial that you provide accurate information while informing the provider of your motor insurance in India about your car theft. Your car insurer can turn down your motor insurance claim if you divulge incorrect information intentionally. Upon receiving the claim request, your car insurance provider will start assessing the validity of your motor insurance claim. The FIR copy comes handy in this regard as it makes your stand stronger. You should not delay in reporting your motor insurance provider and police station about the mishap. The sooner you intimate them about the car theft, the brighter is your chance of getting your car insurance claim approved. Your car insurance online company will go through all the submitted documents closely and pay out the claim amount if your motor insurance claim is considered as a valid one. Report your financing bank If you had taken any bank loan to buy your insured car, you need to keep that bank informed too. Once your car insurance online claim gets approved, your motor insurance provider will pay out the claim amount directly to the bank that financed your car purchase. In case, your claim doesn't get approved, you will be held liable to pay back to the bank where you got your car loan from. Notify the Regional Transport Office (RTO) about car theft It is also vital to notify regarding the theft of your insured car to the RTO. The RTO is supposed to provide you with the vehicle ownership transfer papers. Once you are done with these essential steps immediately after the theft of your car, your motor insurance company will initiate the claim process. Top 10 companies in car insurance claim settlement ratio (2013-2014)
| | | | | |
| --- | --- | --- | --- | --- |
| Company | Approved Claim | Claim settlement ratio | Rejected Claims | Claim Rejection ratio |
| Future Generali | 97,867 | 96% | NA | NA |
| Bajaj Allianz | 4,22,842 | 95% | 12,169 | 3% |
| New India Assurance | 5,87,164 | 93% | 11,779 | 2% |
| IFFCO Tokio | 2,95,875 | 91% | 1,198 | 0% |
| ICICI Lombard | 6,37,020 | 90% | 9,579 | 1% |
| Bharti Axa | 1,62,893 | 89% | 1,154 | 1% |
| National Insurance | 6,01,447 | 87% | 7,783 | 1% |
| Tata AIG | 2,20,444 | 87% | 2,456 | 1% |
| HDFC ERGO | 1,05,417 | 85% | 5,147 | 4% |
| Chola MS | 80,105 | 83% | 3,465 | 4% |
Source: Mintwise
Claim process Most car insurance companies in India come with a pre-specified waiting period to finalize a car theft. You need to know the timeframe set by your chosen motor insurance company. Claim adjusters on behalf of your car insurance company will have conversations with you to filter out fraudulent claims. Hence, you need to describe the whole incident accurately and elaborately. The police department will try and trace out the stolen vehicle. In case they fail to do so within a specific period of time, a Non-Traceable Report will be issued by them. You have to make use of this report to transfer the RC of your stolen car. According to motor insurance terms, theft of the insured vehicle is considered as a total loss. Once your motor insurance claim is granted you will receive the payment. You car insurance provider will evaluate the current market price of your insured stolen car and will pay you the same after subtracting the deductibles. How should you keep your car protected from being stolen? Now that you know what to do when the car gets stolen to shield your economic losses, you shouldn't take the protection of the car lightly. As the proverb goes, prevention is better than cure, you should also take serious measures to prevent your insured car from getting stolen. You can also have your car insurance reduced by applying these measures. There are several things that you can do to ensure that your prized possession is protected from thieves. Some of these measures may also bring down your car insurance premium.
Installation of anti-theft devices in insured vehicle
Keep your valuables in any hidden part of the vehicle
Incorporation of GPS tracking system in insured vehicle
Keep your car parked only in safe places
Conclusion Buying a car still is expensive for common people and having it stolen can cause a huge financial setback. This is where comprehensive car insurance comes into play and you should avail it from a reputed insurer to avoid claim rejection. There are many car insurance companies in India so, you should compare car insurance online companies. To compare online car insurance companies effortlessly, you can resort to GIBL.IN. You can not only compare and find the best car insurance company in India for your car but also you can buy car insurance on GIBL.IN.