When you start packing your bags for a vacation or holiday, the only things that occupy your mind are bags, hotel bookings, tickets, music player, handy cam, etc. But, strangely, no one really give a thought to taking a travel insurance policy before heading out to a new location. Insurance is never considered important until something actually goes wrong. However, most of the times it is too late to realize your mistake and take the insurance policy. It is extremely imperative to realise that even a small misfortune can hinder your beautiful dream vacation. Before going to a vacation one must take the initiative to take care of the financial safety of the whole family.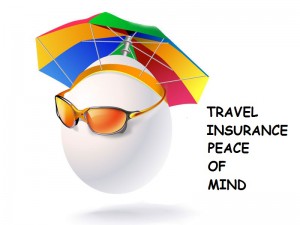 Travelling abroad has now become a common part of our lives and naturally no one really wants anything to go wrong. However, some incidents are inevitable and one must be prepared to face such adverse situations. Incidents like loss of baggage, medical complication, delay or cancellation of flights are some of the common possibilities while travelling. For that reason, it is fundamental to be covered during such tricky times when you have inadequate access to resources. Travel Insurance serves the purpose of insuring the hazard of a financial loss or health complication while travelling. You can even buy a travel Insurance provisionally for a single trip. People who are frequent fliers can opt for an insurance that includes trips throughout the year. Some of the common travel insurance options are: adventure travel, business travel, cruise travel, leisure travel, international travel and overseas student travel. The overseas travel insurance usually covers:
Abroad Medical expenses
Trip delay
Loss, theft or harm to documents, money or personal possessions
Loss of passport
Accidental death or injury
Missed connecting flight
Delayed baggage
Sudden weather conditions that led to trip Cancellation expenses
The travel insurance cover differs for every insurer depending on the policy type chosen by them, but a complete product mostly covers for the following: theft, medical treatment, passport lost, cancellation, emergency repatriation, loss of baggage, etc. Travel insurance premium is mostly higher for locations where medical costs are expensive. Therefore, it is better to narrow down your travel place to get the advantage of premium.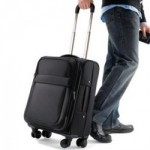 Make sure that you declare the intention of your travel precisely in the application form; even if it is a fun vacation or an adventure trip, it must mention everything on the proposal form. A standard travel insurance plan is not expected to cover risks for adventurous activities. However, you can pay extra premium to seek coverage for such activities. It is better to compare different types of travel insurance plans so that you are able to get the best deal. Once you are insured, you can travel anywhere across the world and feel safe, confident, and most importantly be at peace with yourself. This will naturally enhance your overall excitement for the trip. After all, it is not every day that you go for vacations. Have a safe trip!