Mr. Sunil Sharma went to Canada last month on a leisure trip. The trip was well-planned and everything was organized perfectly. Yes, being aware of the importance of a travel insurance plan Mr. Sharma didn't forget to carry that along with other essentials as well.
Mr. Sharma met with a car accident during his stay in Canada and got injured in the process. He chose to get admitted in a top notch healthcare facility in the city assuming his travel plan will cover the expenses. However, much to his chagrin his claims were turned down and poor Mr. Sharma had to settle the entire medical bill from his own pocket.
Not only, Mr. Sharma but many other travelers also went through the same ordeal. Travel insurance claim rejection is not a rarity. But, it doesn't mean availing a travel insurance in India is an useless investment either.
Travel insurance is compulsory if you are planning to go abroad. These policies provide policyholders with financial protection and emergency services in a range of adverse situations. There are several different types of coverage and claim processes to avail different coverage are varied as well. For an example, if your checked baggage gets stolen, your steps to make claim will not be the same if you make the claim for flight cancellations or flight delays. Similarly, if you want to register a travel insurance claim for medical emergencies you need to follow a completely different methodology.
This is where Mr. Sharma faltered and that is why you should know the right ways of lodging travel insurance claims and avoid rejection.
Why Should You Know About Travel Insurance Claims?
Many travelers enjoy a perfect trip as planned and don't have to use their travel cover during their stay in foreign countries. Many of them don't even go through the policy documents and have vague idea about what is covered and what's not. But this is not the right way of going about it. Even though, there is no need to register a travel insurance claim you should be aware of the right ways of filing claim for different coverage on offer. Otherwise you will end up being like Mr. Sharma in case you really need to lodge a claim and you follow wrong procedure Since, you don't want to know to waste the money you invested for an overseas travel insurance policy, you should know how to make it work when it's urgently needed.
Steps To Make Successful Travel Insurance Claims
The key to successful travel insurance claims is making right steps. Here are some proven steps that you have to make to get your claims granted.
Inform Your Travel Insurer
It is imperative to have direct access to the insurer in time of an emergency. From the day of your departure from India, you should keep toll-free numbers of both domestic and international branches of of your travel insurance provider. You have to have them intimated about the unfortunate event that you came across at the earliest.
After contacting the insurer, you need to lodge your travel insurance claims for the type of coverage you are looking for. You should also keep in touch with the service provider of your chosen travel insurance company in India. You can also request the service provider to call you back. The service provider will assist you by providing you with the following;
Necessary information about policy coverage
Details of hospitals in your trip location
Details of Indian embassy in your trip location
The service provider will help you with the entire claims process and ensure trouble-free claim settlement.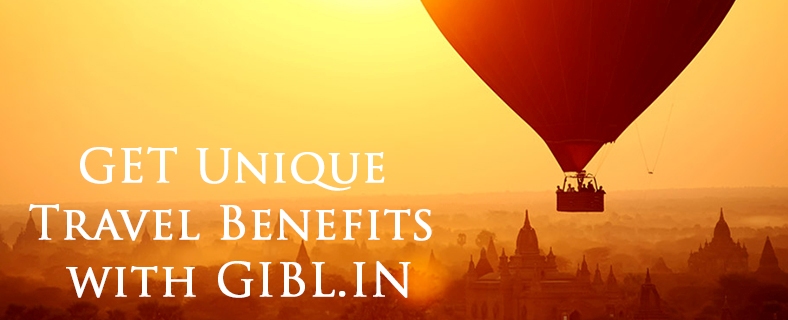 Medical Emergency Claim In Different Situations
To make travel insurance claims for medical emergencies you have to follow different procedure for different circumstances.
If you fall sick even before embarking on a journey and call the trip off you have to produce the prescription of the attending doctor and a medical certificate that states you are unable to make the trip due to illness.
If sickness bogs you down in the middle of the trip you first have to intimate your insurer and avail necessary treatments. Later, you have to accumulate documents like authentic reports of availed medical treatments and submit the same to your provider of travel insurance in India.
To make travel medical insurance claims you have to furnish the following documents;
Original tickets or boarding pass
Statement of physician
Medical records
Reports of medical investigation
Bills for purchasing medicines and other medical needs
Credit card slips
Your visa copy with the entry stamp of the country you are visiting
Your passport copy with travel dates.
Travel Insurance Claims For Accidents
Accidental claims are little more complicated as along with evidences of medical treatments you also have to produce evidences of the mishap. A copy of the FIR and other documents that confirms the accident from host country are also required.
Being an insured person you have to keep in mind that insurance claims are accepted only after thorough checking your original proofs and documents. So, you have to do the same but it is sensible to get the copies of original documents in place for future usage.
Travel Insurance Claims For Baggage Loss
If your baggage gets stolen during the trip you need to submit the following for registering a claim;
Certified police complaint copy
Your passport's photocopy
Valuation certificates if jewellery items are lost
Submit Right Set Of Documents
It is of utmost importance to arrange and submit right set of documents to ensure a successful travel insurance claim. The documents that you must carry are;
Your PAN Card
Your Aadhaar Card
Your tour operator's details
Upon receiving your claim request the provider of your travel insurance in India will send you claim forms that you have to fill up with right information and send back to your insurer after signing it. Remember, your travel insurer might ask for additional documents and information depending on the circumstances.
Why Travel Insurance Claims Get Rejected ?
There are many reasons why travel insurers turn the claim of the insured down. Let's take a look at the most usual grounds for declining travel insurance claims;
If you fail to submit original documents
If you don't have adequate proofs to support your claim
If you fall sick due to pre-existing illnesses
If you travel against your doctor's advice
If the activities for which you want claim are not covered in the plan
Conclusion
To make travel insurance claim successfully, you have to read and understand all terms and conditions carefully and have clear idea about what's included in the policy and what's not. You should contact your travel insurer in case you don't understand any clause or you notice any discrepancy in the policy. It is far from being difficult to avail travel insurance plans for overseas trips, but to make it work in the moment of need it is of utmost importance to read the policy document carefully.
Travel insurance plans are coming off age in India. Newly launched travel insurance plans in India have come up with many innovative features like coverage for adventure sports to meet the changing needs of Indian travelers. It is best to have recourse to online insurance comparison portals go through the features and limitations of each and every travel insurance policy online and make an informed decision conveniently from anywhere and at anytime. Among these portals, your best bet is GIBL.IN which is India's premiere online insurance marketplace having tie-ups with all travel insurance companies in India. Now that you have unveiled the secrets of making successful claims, it is time to visit GIBL.IN and get the best travel insurance plan at the lowest price for your next international trip.