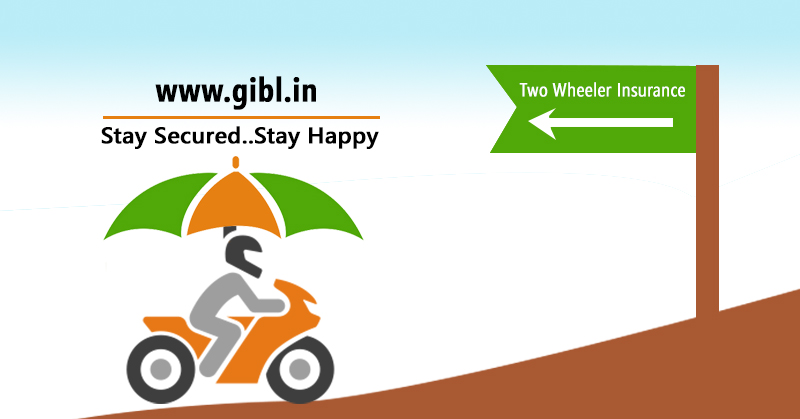 Having a vehicle is not just a fashion statement, but it also comes with a lot of responsibilities. Insurance for two-wheelers should be purchased not only because it is required, but also to safeguard against the danger posed by natural and man-made calamities.
Two-wheeler insurance is necessary for your own and others' safety.
Steps to buying two-wheeler insurance online
It's simple to purchase two-wheeler insurance online and protect your bike in a matter of minutes. The following is a step-by-step guide to purchasing two-wheeler insurance online.
Step 1: Know why you need it
What are the benefits of having a two-wheeler insurance policy? Apart from the fact that motor insurance is required, it is also critical to recognize that two-wheeler insurance is also essential for a variety of reasons. One of the most important reasons to obtain bike insurance is to protect yourself from both your personal and third-party harm.
Step 2: Do your research
Everything is now available online; nevertheless, it is essential that you first research the market. When you go shopping, you look at a variety of possibilities and try to pick the best one. Thus, before purchasing two-wheeler insurance online, familiarise yourself with the basics of two-wheeler insurance.
Familiarise yourself with the many words used in the field of motor insurance. Examine words such as IDV (Insured Declared Value), third-party liability, NCB (No Claim Bonus), and so on.
Step 3: Compare different insurance policies online
Choosing the finest bike insurance might be challenging, but it's not impossible if you compare several two-wheeler insurance policies online. When shopping for two-wheeler insurance, keep the following points in mind to ensure you acquire the correct policy for your needs:
Factors affecting your insurance premium

Coverage type

Change of vehicle

Time to process the claim
Step 4: Select the insurance company
Non-life insurance is offered by roughly thirty different insurance firms. It's just as important to pick the proper insurance provider as it is to pick the correct insurance coverage. A good two-wheeler insurance company should give excellent pre-sales and after-sales service. The process of settling a claim should be as quick and painless as feasible. Additionally, browse for consumer reviews on the company's website.
A customer grievance cell should be established within the company to handle complaints as soon as possible. When purchasing insurance from an insurer, only choose them if you are happy with these essential conditions.
Step 5: Choose insurance type
Go to the two-wheeler insurance website and fill out the data about your bike to choose the sort of two-wheeler insurance you want. Choose the sort of two-wheeler insurance you wish to purchase next.
You can choose from these two options:
Third-party cover:

This insurance is required in India and solely covers liability for third-party harm.

Comprehensive cover:

This is an optional policy. In addition to third-party coverage, it also covers own-damage coverage.
Step 6: Set the IDV of your bike
After you've finalized your bike insurance coverage, the following step is to determine your vehicle's IDV or Insured Declared Value. The current value of your vehicle is known as the IDV. With time, IDV reduces. It is computed by subtracting the vehicle's cost from the depreciation on its parts. In addition, the IDV does not include the cost of the bike's registration or insurance premiums.
Step 7: Choose add-ons covers
Add-on coverage, often known as rider coverage, is a feature that may be added to your bike insurance policy for a little higher premium. The add-ons, on the other hand, could only be added to the comprehensive insurance. There is no way to add a rider to third-party insurance. By adding an eligible rider to a comprehensive bike insurance policy, you may boost the policy's coverage. The most common riders that individuals add to their insurance policy to receive the greatest coverage on their bike insurance are zero depreciation and engine protector.
Step 8: Read the policy document
It's a good idea to study the insurance documentation thoroughly. It might assist you in avoiding misunderstanding while filing a claim. The following are the key elements to consider when reading the policy document:
Declaration page

Understand the terms and conditions

Know your coverage details

Be aware of the policy's geographical restrictions.

Know the exclusions of the policy
Step 9: Fill in the complete details and check the summary
Correctly enter personal and vehicle-related information. A simple blunder might result in the insurance being canceled at the moment of settlement. To avoid such problems, make sure to input and double-check all of the information you provide when applying for two-wheeler insurance online. Examine the summary of the information you've provided and make a duplicate of it.
Step 10: Make payment
The final step in purchasing two-wheeler insurance online is to make a payment. Once you've completed the purchase, a copy of your bike insurance policy will be emailed to the email address you provided. For your convenience, you may also download and print a copy of the policy. When riding your bike, maintain a copy of your vehicle's insurance policy with you at all times. If a police officer asks to view your insurance documents, you must have them printed with you.
The procedure is complete after you have paid the payment for your two-wheeler insurance online.
Note: If you currently have bike insurance and want to renew it, keep in mind that there is no grace period for renewing your bike insurance. When it comes to two-wheeler insurance, you must renew the policy on the same day or before it expires. The insurance provider may check the vehicle before granting the insurance coverage if you wait even a day.
Conclusion
Bike insurance should not be considered an extravagance because it may protect you from a significant financial loss in the event of an accident or third-party property damage. Why not save some time and money by visiting an insurance buying portal? With a few clicks, you may purchase your vehicle's insurance coverage from the comfort of your own home or workplace. With the aid of two-wheeler insurance online, you may get this coverage in a matter of minutes. It's a good idea to spend a few minutes purchasing or renewing your bike insurance online.