| | | |
| --- | --- | --- |
| | | |
| | "Ramesh had to hospitalize his father to the hospital as his father got a stroke. Ramesh took his father to one of the best hospitals as his father already had a Health Insurance. All the diagnosis and medications were carried out in the best possible manner by the doctors. However while clearing the bills to his surprise Ramesh came across various terms and conditions because of which the Health Insurance Company refused to pay the whole billing amount. As a result he had to pay a huge amount even after the Health Insurance. It was definitely not Ramesh's mistake neither was the Company's. This inconvenience happened because Ramesh never paid attention to the "T &Cs" written in lower cases at the end of the Policy Papers. The same incident happened to many other people. The reason being less attention given by the buyer while purchasing the Health Insurance." | |
This article will focus on the facts that need to be taken care of while purchasing a Health Insurance.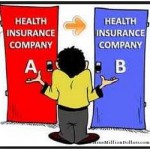 CHOOSE THE CORRECT ADVISOR
It is very important to choose a correct health insurance broker. He should be knowledgeable about the various options available in the market. A broker offers unbiased comparison of different policies and helps you make a decision. They are also capable of handling claims and different insurance related matters effectively.
ADEQUATE SUM INSURED:
It is important to go for a sum insured that would cover all your family members. A person living in a metro city would require a higher sum insured in comparison to a person who lives in a village, since hospitalization costs are higher in metros. While buying an Insurance Plan, the first thing that needs to be decided is the Sum Insured i.e. how much should the company cover you for.
CASHLESS MEDICLAIM AND NETWORK HOSPITALS:
There are several health insurers in India which provide the cashless facility to the insured person. Before buying a health insurance it is important to check the list of network hospitals that are offered by the insurer. Cashless facility is a major factor as an individual does not have to bother about making payments to network hospitals and then run for reimbursement. The insurance company will directly pay the amount to the hospital provided all conditions laid by the insurance company are properly met. It is imperative to check the list of network hospitals covered by the insurance company. Cashless hospitalization at network hospitals must be a key feature that the health insurance policy offers. It makes sure of the fact that you and your family members get cashless treatment, while you get peace of mind from the unreasonably high medical bills.
AGE LIMITS:
It is important to understand the maximum permissible age limits offered by the health insurance company. You should check if the health insurance that you are buying discloses the premium to be charged in future. It is always a better option to have a health insurance plan that has a lifetime renewable option because at an older age, it is difficult to get insurance when you need the most. Earlier it was difficult to get a health insurance for people above 55 years of age. This was rather upsetting since that is the time when the health problem arises. But now, there are several companies which also provide a health policy at an age of 55 years or above. So it is better to check with your insurance provider about the entry age limits. Renewal Option is one of the important things to check and it basically means the age till when you can renew your health insurance. There are companies which limit it to 70 years whereas few provide till 90 years. The more, the better.
CO PAY AND SUB LIMITS:
Insurance companies introduced the idea of Co pay and sub limits to prevent unusual expensive hospital's room rents than required. In a co pay an individual has to the expenses incurred regardless of the amount covered.E.g. If there is 10 % co pay in a single policy, the insurance company will pay only 90 % of the covered expenses and the insured individual will have to bear the 10 % of the bill. Sub limits: There are many treatments which are capped by health insurance companies to reduce the claims by the hospital. It is always a better idea to choose a policy with less sub limits. There are various general insurance companies which do not have any maximum limit on room rent, so it is always a better option to look for such health insurance plans. Ideally look for health insurance plans which do not have any copayment and sub limits.
HEALTH INSURANCE EXCLUSIONS AND WAITING PERIODS:
Most health insurance companies cover pre existing diseases only after a certain waiting period. Please note that a pre existing disease is not only the disease you are suffering from at the time of purchasing the policy. Any illness caused due to a pre existing health condition is also considered to be the same. It is also important to check the list of permanent exclusions in the policy. E.g. if the insured individual has diabetes at the time of buying the policy, a kidney failure may also be excluded in case it is caused due to diabetes. Thus it is important to pay attention to these factors and then come to a final decision. If you feel it is difficult to make comparisons, take the free advice of a dedicated health insurance broker. Once you buy a health insurance plan, you might feel satisfied by the fact that you have insured yourself and your family against any possible hospitalization in future. But if you don't go through the exclusions and waiting periods of the policy, then you might get shocks at the time of claims. So before finalizing any health insurance plan select the one which has least number of exclusions and are precisely defined.
POLICY COVERAGE:
Do understand what your policy covers. Read the information brochure carefully to understand all its terms and conditions. Choose the sum assured carefully because this is the amount that you can claim in a year. Look for a policy that will cover all the age groups, such as from children of 91 days to parents up to 65 years of age. Most preferred plans offer day care procedures, prehospitalization and post hospitalization expenses, accident coverage, and preexisting diseases covered after a certain waiting period.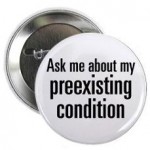 PRE EXISTING DISEASES:
Pre Existing Diseases are those which you are suffering from before buying a health insurance, and thus insurance companies do not cover them from the very first day. There is a waiting period of 2-4 years in which they will not accept any claims arising due to any preexisting disease. Therefore, you should look for a health plan which has the least number of years of waiting period. If you have a disease at the time of taking the policy, you should check how it will get covered. There are certain policies which do not cover preexisting diseases at all and there are few policies which covers these diseases after a period of few years. Needless to say, you should always prefer the second option.
NO CLAIM OR CUMULATIVE BONUSES:
In a claim free year, the insurance companies also provide you with a no claim bonus. This increases your sum assured in next policy renewal year. Such a bonus can range from 5-100% for the years you have not made claims. Hence, you should look for a policy which provides you highest no claim bonus. On the other hand, if any claim is admitted during a particular year, then the sum insured would reduce with the same speed. In simplest terms, you benefit with reduce premium in case there is no claim during a year or you need to pay increase premium for subsequent year in case of any claim. Hence it is necessary to clarify no claim or cumulative terms before finalizing a health cover.
CRITICAL ILLNESS COVER:
Certain diseases such as HIV/AIDS, Genetic and Mental Disorders or Suicide or Drug abuse may be specifically excluded from the cover. There are certain policies which cover only critical illness such as cancer, brain tumor, etc after a certain days of waiting periods (90 days). While these diseases will also be covered with the Add-Ons, the cost of such option may exceed your sum insured.
CLAIM SETTLEMENT:
It is always a wise decision to check the process of settling your claims i.e., whether there will be an involvement of a Third Party Administrator (known as TPA) or directly by the insurance company. Usually, in case it is done directly by an insurance company, there is a safer side of getting the whole claimed amount. TPAs are incentivized to deduct the hospitalization bill and thus they try to reduce the claim amount as much as possible. Hence it is important to know the involvement of TPA and its claim settlement history.