A drastic rise in healthcare costs has increased the demand for health insurance policies. However, since for families an individual healthcare plan is a costly affair, many bread earners are opting for a family floater health insurance policy.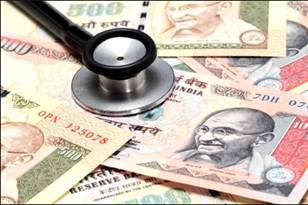 Today, a family floater plan is the only way to provide complete health security to your family. A standard family floater healthcare plan covers the medical costs for more than one family member. Unlike an individual health insurance scheme, in a family floater policy all the members of the family share the fixed cover. Put simply, it does not pose limitations on the amount of cover for each family member.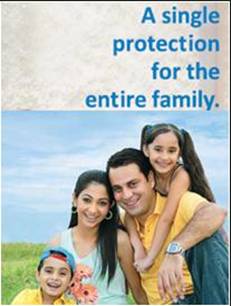 As the head of family, you might not be able to purchase individual healthcare plans for each member for the following reasons:
Less coverage for the family
Expensive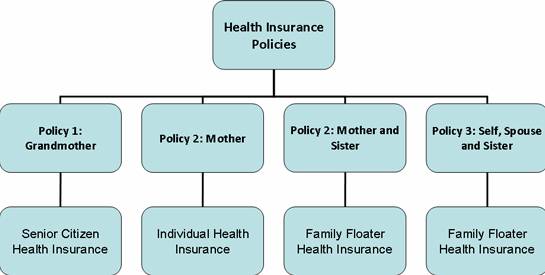 You can cover dependent parents or children in family floater policy in order to claim deductions under 80D of the Income Tax Act. Under a single plan, apart from you, your spouse and children are eligible for the fixed cover. We take the example of Mr. Verma who had recently bought a family floater policy of Rs. 4 lakh.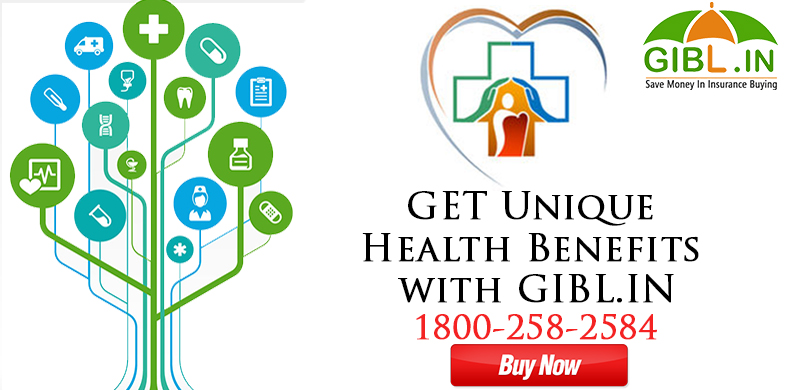 His spouse and children were covered under this health policy. Nevertheless, he realized the necessity of a family floater when his wife was diagnosed with a serious disorder. Luckily, the disorder was not fatal but required long-term treatment. Mr. Verma thanked his lucky stars as he already had a complete health insurance for his family.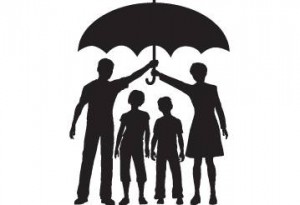 Post treatment, his wife was on the path of recovery. Her treatment cost was around Rs. 2 lakh. Mr. Verma immediately produced the medical bill to the insurance company and filed a claim. In no time, his insurer paid all the hospital bills without giving Mr. Verma any trouble. In that same year, Mr. Verma met with an accident while crossing the road. His right leg was severely injured and required an immediate surgery. His family members had a tough time coping with this problem. However, Mrs. Verma mustered some strength and admitted her husband to the hospital. As she knew about the family floater plan, her family heaved a sigh of relief. Mr. Verma had a successful operation and was out of danger. His hospital bill amounted to Rs. 1.5 lakh which came under the fixed cover. Out of the remaining Rs. 2 lakh, the insurance company paid Rs. 1.5 lakh to the healthcare center. This way, Mr. Verma with the sole assistance of a family floater health insurance policy saved himself and his family from a huge monetary problem. This is indeed a big lesson for all of us who are yet to purchase a healthcare plan for their family. In a family floater plan, you can include your aged dependent parents as well as in-laws and cover all their hospitalization expenses. In all likelihood, the older members in the family are predisposed to health problems. The coverage is less likely to exhaust in spite of being used for multiple family members as seen in the case of Mr. Verma. A standard family floater health insurance is tailor-made for the policy owner, spouse, children, parents and in-laws. Individual healthcare policies will be a financial strain on the sole earner of the family. On the other hand, a family floater policy entails a single premium which is far lesser than the total premium paid for individual medical insurance plans. The salient features of a family health insurance plan may include the following:
Cashless transaction for all kinds of hospitalization treatments
No restrictions on the maximum age
Facilities for maternity care
Tax benefits
There are fewer hassles with a family floater healthcare insurance policy. Since it is a single plan, the task of keeping and updating too many records does not exists. With a wide coverage, a family health plan enables the policy holder to add as many members as he wishes in the family. Of course, the premium rate increases with the addition of new members. The tenure is fixed for the health policy. Therefore, many individuals hesitate to buy the floater policy. However, a family healthcare plan is a successful investment if there are younger members in the family with low health risk. If you are staying with your aged parents then opt for a family floater policy. Now, the leading healthcare insurance companies in India are providing innumerable monetary benefits to the families. A basic family floater policy covers only the hospitalization charges whereas a comprehensive plan covers outpatient expenses, non-drug treatments and maternity costs. Some family floater health policies offer additional facilities like:
Coverage for diagnostic tests, pharmaceutical medications, ambulance charges and consultancy fees
Pays the expenses for both pre-hospitalization and post-hospitalization care
Free medical checkups at the end of a claim-free year
Higher slabs for the sum insured that can go up to Rs. 50 lakh
Up to the age of 60, no medical examinations required
Special coverage on pre-existing medical disorders for regular renewals
Provision for personal injury due to an accident
No involvement of a third party administrator
Coverage for daycare expenses, organ transplantation, and other OPD procedures
Cumulative bonus for claim-free years
Immediate restoration of the fixed sum insured in case it exhausts during the policy period
Although you can find an array of family floater health plans in the market, only moderate premium rates help you save a substantial amount of money. Your family health care plan should be endowed with additional benefits but at lower premiums. However, it is difficult to calculate the premiums and compare with other policies.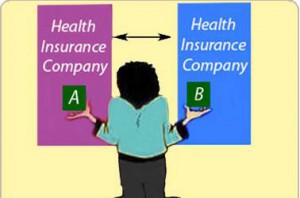 With the aid of an insurance comparison portal, you can compare and buy a good family floater policy online. Associated with renowned insurance companies in India, GreenLife Insurance Broking Limited (GIBL) is an insurance mall where you can shop around and buy the most suitable family healthcare plan without stepping out of your room. This is the only place where only qualified family floaters are available for your near and dear ones. GIBL is undoubtedly equipped with world-class services. For any insurance-related information, you can visit gibl.in and solve all your queries at any time of the day. Unlike other comparison portals, you can compare up to four policies. gibl.in ensures a trouble-free registration process and quick comparison.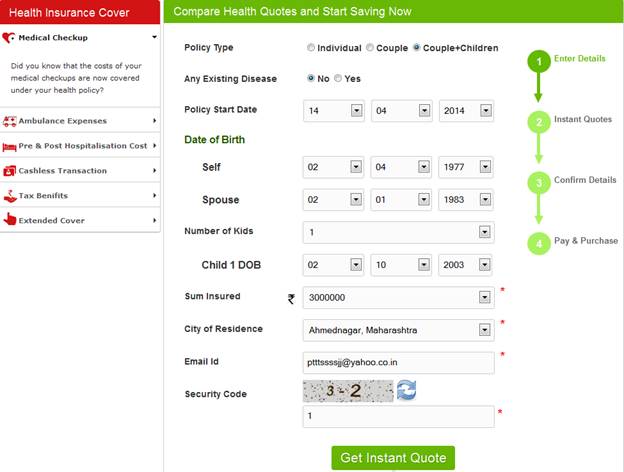 It gives you the opportunity to buy the family floater policy online without any hassles. A trust-worthy insurance comparison portal, GIBL is your one-stop shop for family healthcare plans. Visit the link below and end your search here for the most ideal family floater policy.