If you are looking forward to increasing your health cover owing to the coronavirus pandemic, Corona Kavach policy is the best suite for those with existing health insurance policy.
Corona Kavach is basically a health insurance policy for coronavirus treatment. This plan has been specifically designed to cover you as well as your entire family against the medical costs arising out of COVID-19 treatment.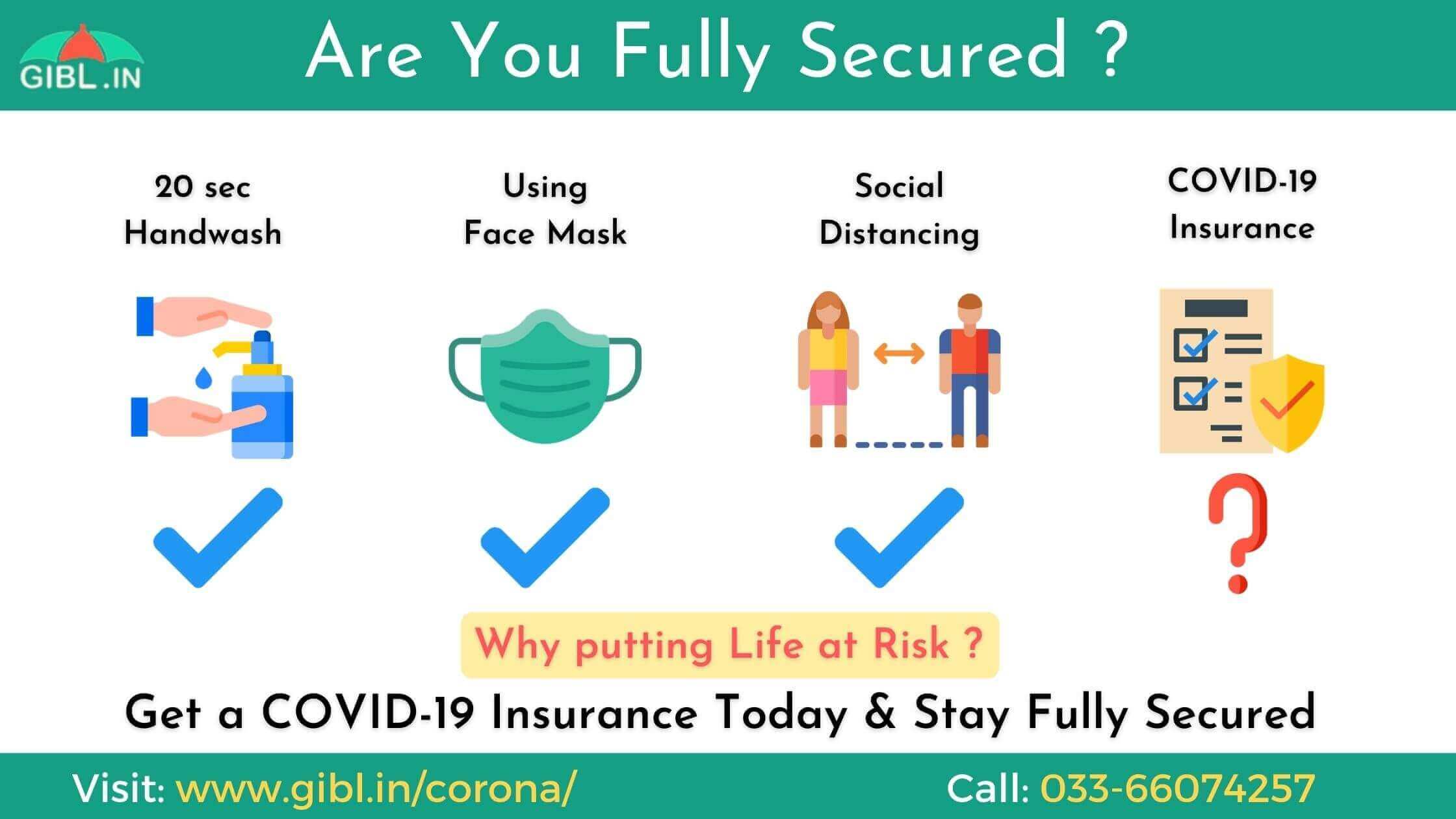 All the health insurance companies in the country have launched Corona Kavach Individual and Family Floater Policy on 10th July 2020, as per the directives from the Insurance Regulatory and Development Authority of India (IRDAI).
In the middle of numerous measures and efforts taken by the government of India, the insurance industry has also come up with various coronavirus specific basic and standard health insurance plans to cover the hospitalization cost associated with the COVID-19 treatment.
A Corona Kavach health insurance policy covers the hospitalization and medical expenses arising out of coronavirus treatment. This policy also offers coverage for pre and post-hospitalization expenses, in addition to coverage for domiciliary treatment expenses, and AYUSH treatment.

Special Features and Benefits of Corona Kavach:
The policy covers hospitalization expenses for room rent, ICU cost, nursing cost, doctor's consultation fees, surgeon's fee, etc.
Corona Kavach health insurance policy comes with no capping on the room rent.

Covers pre and post-hospitalization expenses subject to a defined period.

Some insurance comapnies cover treatment expenses up to a period of 14 days.

The policy offers coverage for AYUSH treatment expenses including Ayurveda, Siddha, Unani, and Homeopathy.

Also covers emergency ambulance subject to certain limit.

Corona Kavach has been designed to take care of basic health-related cases of COVID – 19.

This is a standard health insurance policy with common wordings across the industry.

The policy comes with a tenure of 3 ½ months, 6 ½ months, and 9 ½ months.

One-time Payment:

One of the best benefits of Corona Kavach policy is that you will have to pay the premium for the policy only once at the time of purchase, not like periodic payment of premiums for other health insurance plans available today in the market.

Affordable Premium:

Since the policy offers coverage against only COVID- 19 and that too only till March 31, 2021, the premium for the same is considerably very low when compared to a full-fledged yearly renewable health insurance cover. Please have a look at the below premium table for a better understanding of the costs.

Short Waiting Period:

The waiting period for the Corona Kavach health insurance policy is 15-days only. It means you can make claims and avail benefit from the cover after 15 days of purchasing the plan.
Insurance Company

Sum Insured

Members Covered

Age Criteria

Premium Cost

Edelweiss General Insurance

₹50,000- ₹5,00,000

Adults: 2

Children: Up to 3

0-65 Years

₹459- ₹7414

₹50,000- ₹5,00,000

Minimum 1

0-99 Years

₹447- ₹3378

₹50,000- ₹5,00,000

Floater Basis

0-65 Years

₹350- ₹2965

₹50,000- ₹5,00,000

Minimum 1

0-65 Years

₹225- ₹2584

₹50,000- ₹5,00,000

Minimum 1

0-99 Years

₹127- ₹1272

₹50,000- ₹5,00,000

Minimum 1

0-99 Years

₹155- ₹4780

₹50,000- ₹5,00,000

Adults: 2

Children: Up to 4

0-65 Years

₹176- ₹14927

₹50,000- ₹5,00,000

Minimum 1

0-65 Years

₹177- ₹2856
However, the Corona Kavach Will Not Offer Any Coverage for the Following:
Although the Corona Kavach health policy comes with comprehensive coverage, there are a few things that are still not covered under this plan:
Treatment costs that are not associated with COVID-19 or current diagnosis and treatment are not covered under this plan.

Any claim arising out of any unproven healthcare treatment which lacks sufficient medical documents to support the claim is not considered for availing this policy advantages..

Costs incurred from any custodial care at home, nursing facility at home or bed rest etc. are not covered under Corona Kavach policy.

Any claim as a result of war or war-like situation or claims arising out of the use of nuclear weapon etc. not covered under this plan.

Any cost for making the purchase of medicines without doctor's advice or a proper prescriptio are not covered, such as dietary supplements or other weight loss products.

The Corona Kavach policy will not cover expenses incurred for vaccination, inoculation, preventive treatment etc.

The policy will not provide any coverage for OPD expenses and daycare procedures, which don't require the patient to be admitted to a hospital..

Treatment availing outside India is excluded from the policy.

Any COVID-19 claim before the start of the policy is not covered under this plan.

Any hospitalization below 24-hours is excluded under this plan.

The claim will not be entertained if the testing is done in a un-authorized hospital.
Note: This is not the complete list since the exclusions vary from one insurer to another. Read the policy document for comprehensive list of exclusions.